The GDC Difference
"At GDC Rentals, we design, we build, we own, we manage, and we care. That makes us unique in our region and is the key to providing the best luxury rental apartment living experience in Westchester and Rockland counties."
– Martin Ginsburg
GDC has won a Best Residential Developer Award from Westchester Magazine four years in a row!
Our Leasing Centers are all designed to make your leasing an apartment home with GDC Rentals as easy and smooth as possible, starting with a website experience that offers all important information on leasing with us in a user-friendly interface, including online applications. Meeting your needs is a top priority, from the move-in process to meticulously inspecting your new apartment prior to move-in. Once your stay begins with us, our Leasing Consultants remain a friendly point of contact to assist with any issues you may have – including training on our Building Link web portal.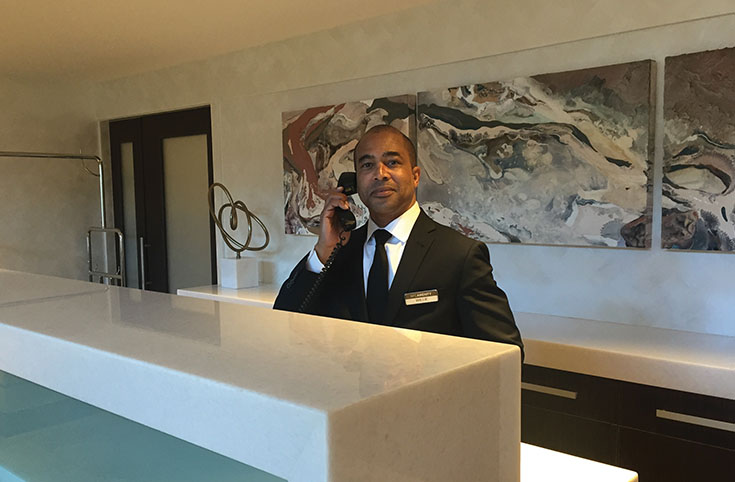 GDC Rentals is committed to providing the highest level of services to our residents. We train our staff to offer hospitality-level attention to detail and to treat every resident as if they were a guest in their own home. Our larger properties provide 24/7 Front Desk Concierge services, including visitor announcements, package acceptance and dry cleaning drop-off and pick-up. All our properties offer on-site property management with a 24 to 48 Hour service turnaround commitment based on the nature of the request. Our Building Link resident web portal and app allows for convenient mobile service requests, building announcements and online rent payments.
At GDC Rentals, we believe that offering interesting and exciting events and experiences is part of delivering on our brand promise of "Come Home to Vacation". We know that amenity spaces can become unused if they are not creatively programmed. That's why GDC has a full-time Director of Community Experience to make life at a GDC property a truly unique experience. We offer building-wide events, such as Holiday Parties, Summer BBQs, Super Bowl and Oscar parties – as well as small gatherings, including book readings, cooking and computer classes and lectures on other interesting topics. And we offer our residents portfolio-wide field trips to curated events at arts and cultural institutions, historic sites and entertainment venues.
GDC's commitment to our residents extends beyond our property line. We recognize that our residents don't just live in buildings – they live in neighborhoods and towns. That's why GDC goes the extra mile to support local businesses through our Preferred Vendor Program offering residents special discounts at area restaurants and retail shops and special rates for many service businesses and cultural institutions. We also believe in "paying-it-forward" and offer opportunities to give back to the community though programs such as donations to food banks, Toys-for-Tots, and organizing groups to participate in charitable walks. Making a difference in the communities where we develop has always been the GDC way.
All luxury rentals offer a fitness center. GDC goes beyond the physical center by promoting a health and wellness lifestyle with available personal trainers, yoga and fitness classes, and seminars on diet and exercise. Our larger properties have full service Spas with licensed massage therapists offering massages, facials and other treatments, as well as a state-of-the-art sauna.
Public Art & Place Making
GDC believes that public art is a key component to creating special places. That's why art is a key feature at GDC properties from monumental sculptures on beautifully landscaped grounds to original works of art in our lobbies to welcome residents home.